1/29/15
In the past few weeks, I've wandered throughout the American West and one of the most beautiful sights I've seen occurred yesterday morning on the Centennial Trail while I bicycled through Kendal Yards, as, on the opposite side of the river, the Spokane skyline peeked out from beneath its blanket of early morning fog.
_____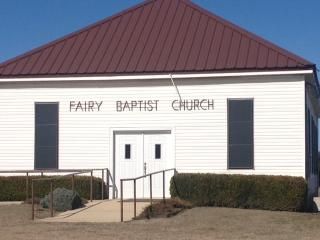 From my road trip: Church in Fairy, Texas.
_____
I just finished Michal Faber's first novel Under the Skin, which was made into a film of the same name by director Jonathan Glazer and starring Scarlet Johansson. Surprisingly, the similarities end there: the title. Yes, I saw the film first - and loved it. As I mentioned earlier, both endeavors are pleasingly surrealistic; but the movie's surrealism is to "getting stoned and grooving out on a lava lamp," what the book's surrealism is to "wintering in a cheap downtown hotel room with your teenage runaway girlfriend, living on canned beans and hashish, and reading the entire works of Edgar Allen Poe."
To answer your second question: Yes, I am still working 12 to 14 hours a day, managing restaurant crises, and sleeping very little...
---
1/28/15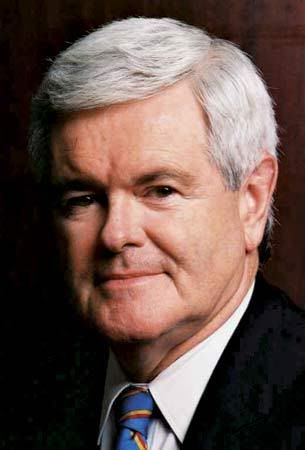 <-- Look. A tiny picture of Newt Gingrich.
---
1/27/15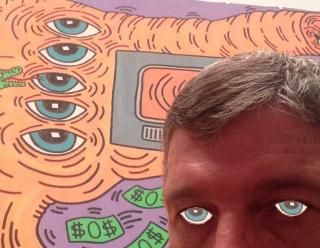 When I was in San Francisco I went to the most amazingly demented art show at the de Young Museum in Golden Gate Park: Keith Haring - The Political Line.
Details...
Oh my goodness...
---
1/24/15
I'm still in the midst of crisis management: our chef quit at the restaurant and the horrible reality of the need for continuity has fallen upon yours truly.
_____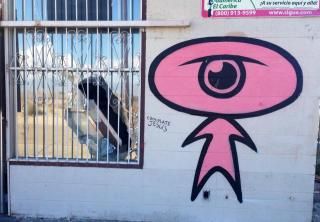 From my road trip: Graffito from an abandoned building near the Salton Sea.
_____
I just read Michel Faber's new novel "The Book of Strange New Things." It is the story of a British missionary who is sent to a human settlement on a distant planet to convert the indigents. Of course, things go wrong, but not in the way you might expect.
I'm now reading Faber's first novel Under the Skin, which was made into a film of the same name by director Jonathan Glazer and starring Scarlet Johansson. I saw the film and loved it. Both novel and film are surrealistic endeavors to be sure. But, as often is the case, the book is much different and much, much better. I'd be interested in what Faber thinks of the film - I don't imagine that he liked it much: Everyone going to the film knew beforehand that the lead character was an alien. In the novel, this fact is artfully revealed in delicious degrees.
_____
Other news: Jesse is getting ready to shoot Episode Two of Mr. Dark. I'm trying to balance all of the pay-my-rent stuff so as to give him a hand. I'm not yet sure how much influence I'll be able to wield. Also, I just now started going through the 20 gigs of video I shot on my road trip. My promise to not shoot so much footage lasted until I got just past Cheney.
---
1/23/15
Aaaaaaarrrrrgh!
---
1/22/15
Nothing like coming home to multiple crises...
---
1/21/15
Here are the maps of my road trip: Part One and Part Two.
_____
Here's some random road trip shots I took with my phone. (I haven't started going through the 20 gigs of video - 1420 shots.)
On the Trona Wildrose Road. Near the western border of Death Valley.
These rocks are the size of cars.
The Apartment Building of Evil near Marina District in San Francisco.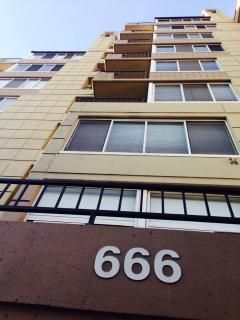 The view out my San Fran motel room door on Lombard Street.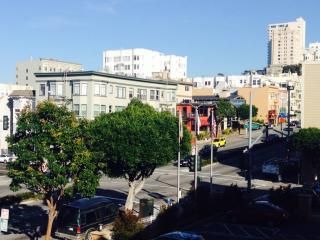 Frisco. Hippie haven. Yes, some still linger.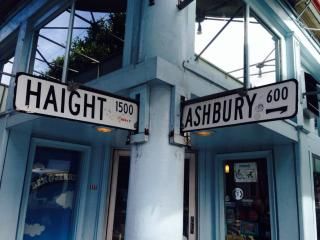 Travel Spirit.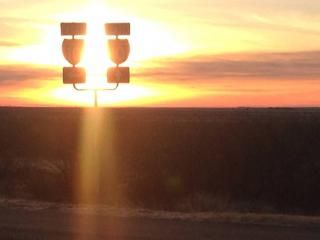 Prada Marfa. On US Highway 90 near Valentine, Texas.
NYT article: Little Prada in the Desert.
Farm road encounter near Fairy, Texas.
---
1/20/15
I'm back!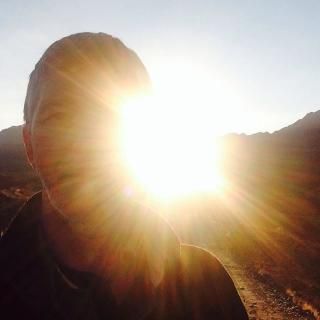 ---
...
---
1/6/15
I'm on the road, which means I'll be updating this site sporadically, if at all, for the next two weeks. But, I'll be updating my Facebook. Wish me luck!
---
1/5/15
I'm making the final plans for my epic road trip to ... somewhere ... officially beginning early tomorrow morning. Because of questionable road conditions, I'm still not sure which direction I'll be aiming my vehicle.
It could end up like a quarterback calling an audible in football: If I don't like the looks of the field before me, I'll shout out my change-of-mind literally seconds before the ball is hiked.
_____
The wonderfully messy minds of creative people.
_____
Here's a video montage that focuses solely on the human eyes as they appear in certain powerful scenes from Alfred Hitchcock films.
_____
A brief history of the To-Do list and the psychology of its success.
_____
New quantum theory could explain the flow of time: coffee cools, buildings
crumble and stars fizzle out because of a strange effect called "entanglement."
_____
The art of tripping: A who's who of creative drug users.
_____
From a big lottery win to a disaster like the Titanic, unlikely stuff happens all the time. But can we summon it at will?
_____
Change a light bulb with this guy atop a 1500' TV tower.
---
1/4/15
Shhh. No smoking aloud.
_____
Snow! The still-developing first leg of my road trip - scheduled to begin in two days - is looking more and more like an escape route. Forecast: More snow!
_____
What processes in the brain allow you to remember your dreams?
_____
The hypocrisy of the NYPD: The public should respect authority, they say, then turn their backs to the mayor.
_____
Ayn Rand (?) reviews children's movies.
_____
Seen on a T-shirt: "I am a writer. That means I live in a crazy fantasy world with unrealistic expectations. Thank you for understanding." (It was an extra-large.)
_____
The man who seduced all of your favorite dead gay novelists.
_____
A brief history of the wine corkscrew.
_____
Why do some people live to be 100 years old?
---
1/3/15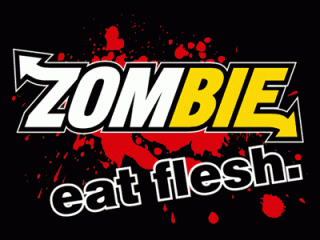 A scientific look at why human beings are so intrigued by zombies.
_____
There is a bizarre rumor going around the internet claiming that tomorrow's planetary alignment is going to cause a "gravitational fluctuation" that will leave people weightless for a brief period.
_____
Stealing from yourself: Here's a quick film showing visual, editing and storytelling parallels between Martin Scorsese's 1969 student short, "It's Not You, Murray" and his most recent film, "The Wolf of Wall Street."
_____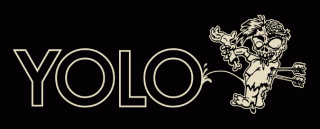 Marxism in four minutes. And five things Karl got right.
_____
"What's in the box?!" Can a severed head survive the severing?
And yet ... there's Mike ...
_____
One hundred ideas that changed art.
Alain de Botton on What is art for?
_____
The most dangerous people on the internet right now.
_____
Mac Sabbath, a fast food-themed Black Sabbath cover band that dresses as demonic McDonaldland characters.
---
1/2/15
Here's our entry to the 100 Hour Film Race. It was directed by Jesse James Hennessy, produced and written by Jesse and me, and starring Aaron Fink, Jason A. Young, Molly Parish, and Leslie Ann Spencer. When the contest began, we were emailed parameters that must be in the film. The theme: a secret. An action: sleeping. A prop: whipped cream. We had 100 hours to write, shoot, edit, and upload an original short film. Winners are to be announced soon!

_____
Earlier this year, we entered the 24 Hour Film Race. Watch our film, A Drink in the Dark, which placed in the top 24 films in this international competition. It debuted in New York City.
_____
Still on a high from winning first place in The Inlander's Short Fiction Contest, I wrote another short story, which I'm finishing up right now. I'll have a few trusted friend read it, then decide where to submit.
---
1/1/15
Happy New Year!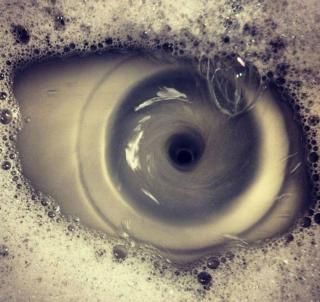 Last night I celebrated by drinking two (2) very small glasses of wine. A few years ago, I would have breathed in more alcohol than that just from what I spilled on my shirt.
_____
Check it out! Our entry to the 100 Hour Film Race is back online. Watch The Dairy Heirs.
_____
Welcome to the new age: This morning it was warmer in Anchorage, Alaska than in Las Vegas, Nevada.
_____
The New York Police might have just solved the national community-policing controversy: Cops walk off the job to protest the shooting of two officers in the Big Apple - people get along peacefully, society continues. Do the math.
_____
Counterpunch: Police were created to protect the new form of wage-labor capitalism that emerged in the mid to nineteenth century from the threat posed by that system's offspring, the working class.
_____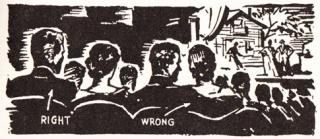 Main stream press is silent on indefinite detention's threat to every American.
_____
Participating in a gun buy back because you believe criminals have too many guns is like having yourself castrated because you believe the neighbors have too many children.
_____
Rhyming "fajitas" with "margaritas" or "Corona" with "Daytona": Country music was drunk all through 2014.
_____
Horrifying civil liberties predictions for 2014.
---
Continue your journey through recent archives of OtherSpokane:
October '14 * November '14 * December '14
Aug '14 - Sept '14 * May - July '14 *
Jan - April '14 * Sept - Dec '13 * April - Aug '13
Feb - March '13 * Dec '12 - Jan '13
Oct - Nov '12 * July - Sept '12 * Jan - June '12
2011 * 2010 * 2009 * And beyond...
_____
Please read the OtherSpokane DISCLAIMER
editor@otherspokane.com


Stik Mann's OtherSpokane and all content within
Copyright © 2015, Steven J. St. George
(unless otherwise noted or as obvious
as a dead mouse in a Jell-O mold.)