My book is available
on Amazon!
---
Elsewhere...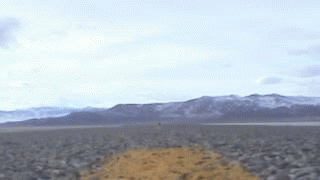 MY ViDEOS
Five Finger Fillet
The Contender challenges Tough Guy Champ to the ultimate knife game.
The Al-Ray
James and I canoe out on Mystery Bay to check on an old-school wooden work boat.
(I am not) The Blue Bear
Espionage, kidnapping, torture, kinky sex and teddy bears. S-s-psychological, p-political horror.
PFC Bee Dies for the Homeland
The last few horrible moments of brave Private First Class B. Bee.
Cloudburst
I come upon a cloudburst near
Joshua Tree National Park.
---
---
Nib-Ron's Warning to OrbEarth
Take heed, gullible earth creatures. (But something is lost in the translation.)
Does God Hate Spokane?
A pop quiz about the Westboro Baptist Church, who brought their God-Hates-Everything show to Spokane.
RetroViral Village
Stik Mann attempts to escape an alternate reality (of his own making?).
The Flood
A paranoid "documentary" about the Ice Age floods that scoured much of Washington State around 15,000 years ago. I also freak out about caves and hotel rooms and Indian spirits.
---

My brush with the
Black Scythe 9/1/13
---
Mi VIDEOhS
Welcome to the Fire Room
A young man is confronted by a menacing bartender. Horror. Quite disturbing.
The Perfect Haunted House
Mr. Needles, Professor Terrington and Stik Mann search for the perfect haunted house to use in a zombie movie - but Stik Mann has ulterior motives.
What I Learned from
the Spokane Anarchists
We march with the young rebels during their July 4th March for Rights.
Cuttin' Onions with Zemek
I try to show graffiti artist gangsta dude Zemek how to chop onions.
Weirdness ensues.
Rogue Wave
I dream I am swamped by a rogue wave as I explore the beaches of The Olympic Peninsula.
---
I helped Jesse produce
his Mr. Dark series.
The full series is online!
---
MY ViDS
Ditching Mr. D
I foolishly invite Mr. D to accompany me on my summer vacation.
Shadow Biker
... I slipped into a wormhole and spend 24 years as apprentice to Evil Lord Saint-Chev who instructed me in the black arts.
Soup
I make soup.
Encounter
Nature and I softly collide on the Fish Lake Trail early one Easter morning.
---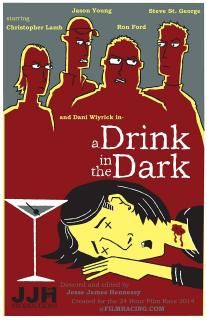 CONTESTS
I've been a part of
NYC 100 Hour Film Race
2014
The Dairy Heirs
__
NYC 24 Hour Film Race
2015
Mental
2014
A Drink in the Dark
(Made the top 24 films in this worldwide competition. Premiered in New York.)
___

50 Hour Film Slam
2014
Cursed
2013
The Burning
2011
Oxy and Drakkar
___
48 Hour Film Fest
(discontinued)
2013
The Appraisal
2012
Gazoombas!
2011
The Sacrifice
2010
The Tenth Floor

2009
bag
---
MY V-ViDS
Occupy Spokane
Dominates Downtown
The movement takes over downtown as they march on Chase Bank and the Bank of America, 10/15/11.
PETA Protests Cruelty to Fish
An awesome moment in Spokane's surreal history.
Geothermal
Giggle
It's a joke.
It's just a joke.
---
Here's Screen Test (2014), a bizarre little Jesse James Hennessy film. I wrote the script and was assistant director.
---
MORE OF MY ViDEOS
Fun with Firearms
Jesse and I have fun with firearms on Fourth of July morning.
Compliments
Randomly generated compliments with a rosemary/veal sauce.
Occupy Spokane
I film the first rag-tag meeting of the local offshoot of the Occupy Wall Street phenomenon.
Dick's Day - Day of the Dick
Vice President Cheney is welcomed to Spokane.
Crossing the Mighty Kootenai
I cross the very scary swinging bridge above the Kootenai River as it surges above flood stage..
---
Go to my IMDb site, unless you have laundry to do or something.
---
MY ViDS
Travel Notes
The mystery, religious pilgrimage, and Doubting Thomas angst I experience while traveling.
High Water
The Spokane River roars through downtown Spokane - Spring 2011
---
MY TRIP(Y) CLIPS
Descent into the Valley of Death
Paradox at Bonneville Salt Flats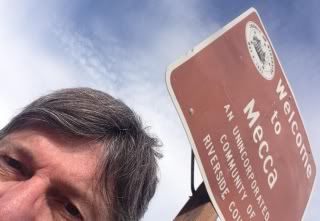 ---
MO of MY
STUFF
The Klamath River Whale
I film a gray whale who wouldn't leave the Klamath River Bridge.
Arm Chomping
Keeping the revered art of arm chomping alive at Mootsys Tavern.
Seaworthy
James shows off his salvaged boat. Then we tour his boat building school.
The Western Loop
The video journal of my 1/14 road trip.
---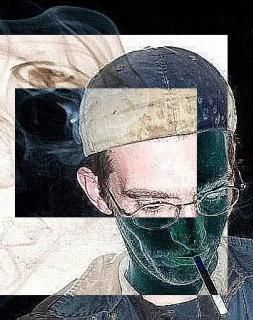 EARLY CREEPY COLLABORATIONS
with weird stories
behind them.
CORK
Mr. Needles and Professor Terrington instruct an inept waiter on proper wine service.
GUNTher
(re-uploaded 10/14)
GUNTher and friends have murderous Halloween fun.
---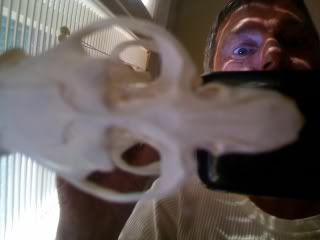 AND EVEN MORE
of my stuff
Tat
Jesse visits the 2010 Spokane Tattoo Convention. I follow along with a camera.
Darlin'
Local band Darlin' plays Prago cafe in downtown Spokane. Angela Landsbury and Andy Griffin provide the subplot.
Lunch with Arp Xigar
Arp and I consume raw animal products and redefine the three martini lunch.
Vitt
A moment at the sauté station with the inimitable Joe Vitt.
OtherSpokane's
Christmas Special
The Leroy Lovegun Christmas Special (Party Crashing 101)
Click here to see Jesse's version using the same footage.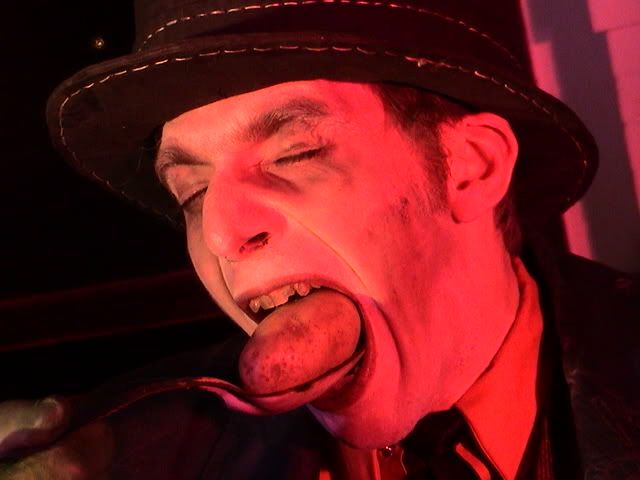 ---
AAAAAAAND
EVEN MORE
of my stuff
A Christmas Moment
James has a "moment" at the Leroy Lovegun Christmas party.
Drip
Shemaleiah's retelling of the Gilgamesh legend. Artsy bondage.
Occupy Spokane's March
on Chase Bank
The Occupy Spokane movement swells 10/14/11 and spills over into downtown Spokane.
the making of MEAT
A short film of us preparing to make the short-short film MEAT (included within).
Texas Tea
I meet Ash, a "pumper" from one of the many oil fields north of Pecos. He explains the mechanics of it all, from pump jack to wellhead. This is rural Texas.
Foxxy Moron Show 7/2/05
Foxxy Moron and the Sexxy Revolution at The B-Side Tavern.
OtherSpokane Intro
OtherSpokane's Instructional Video
---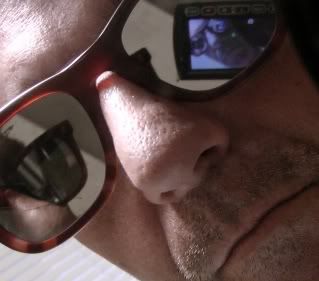 MY ViDEO SHORTS
Jumping to Conclusions
at Pig Out in the Park
Where Did I Put
My Sunglasses?
---
Heeere's my face
on Facebook
---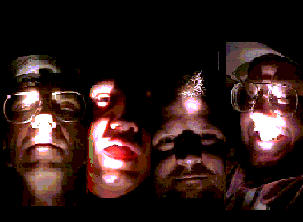 Favorite Blasts from this
Website's Past:
Judy Roger's
Sarcastic Pantyraid 2000
My meeting with
Stacey #1 - #2
dewD-ling --
Coversations with dewD
The Martyrdom of
MAGOO
#1 - #2 - #3 - #4
TheOTHERSpokane
Prototype Project
Issues 1 - 5
Paranoid-Critical
Letters
Other Past Issues
---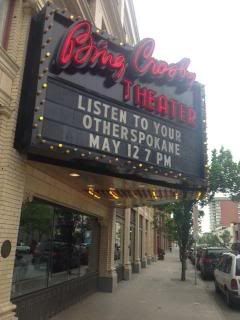 ---
OtherSpokane.com is protected speech pursuant to the "inalienable rights" of all men, and the First (or even the Second) Amendment to the Constitution of the United States of America. Don't tread on me, pretty-please.
This is an archive edition.
Go to the current blog.

2/28/16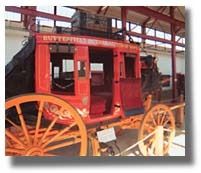 In the early 1800s, if you wanted to send a letter from St. Louis to San Francisco, it had to be sent overland to the Gulf of Mexico, then by ship to Panama, where it was freighted across the isthmus to the Pacific, then taken by ship to Frisco - which took ... well, a long time ... if it got there at all. With the development of the Butterfield Overland Mail Trail - a stagecoach that also carried six passengers, and passed just a few miles from where my humble abode now sits in the Yuma desert - the trip took about 24 days. Today you can drive it in about 30 hours, or you can fly it in about four and a half hours. And now, of course, you can send a letter in the time it takes to hit the send button.

---
2/27/16
Trump is like that cute little puppy you got and let it chew on the couch leg and nip at your hand and then you realize a few months later that your house is torn apart, there's shit all over, and the school kid next door has a big chunk ripped from her neck.
_____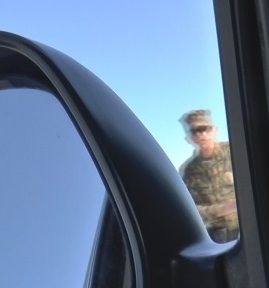 I went to Patriot Fest at the Marine base this morning. Booyah! (Yeah, they really do say that.) An horrifically unorganized event: Once on the base, there was no real indication of where you were supposed to go to park, other than plentiful soldiers waving their arms wildly

and saying, "Not that way! Not that way!" It took six grunts to direct me into a parking lot, each one giving different hand signals. Security guards wouldn't let me in the first time because my pen knife set off the metal detector, and they made me return it to my car. The second time I set it off the alarm again and a different
soldier told me to just go ahead and go in because "it's probably nothing." Once inside, each exhibit - jets and choppers and stuff - were manned (or womaned) by an intelligent and informative young officer who actually flew the craft. Still, throughout the entire event, an old marine babbled continuously over the intercom: "I wasn't smart enough to pass the Navy test but the Marines signed me right up ...
I told the barber a little off the sides and he shaved me bald! Ha! ... I got injured once and I see some young things here that could give me some good mouth-to-mouth." When I exited, I was directed onto a dirt road as bad as many in the open desert. Booyah!
_____
What we eat and why are as much psychological phenomena as physical ones. Digest the great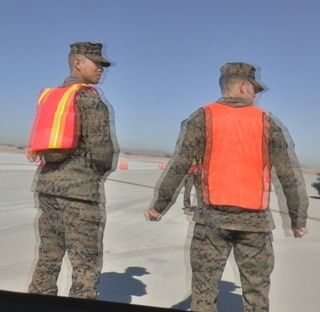 conundrum of body, brain, nutrition, taste, and flavor.
_____
What writers and spies have in common: isolation, loss of perspective, grandiosity, alcoholism, and a willingness to lie and call it something else.
_____
Scientists say it's more stressful to be a waiter than a neurosurgeon.

---
2/26/16
Rarely have I laughed so loud and so often at a television program.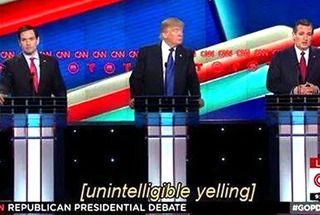 ---
2/25/16
This little haiku
Is to distract you a bit
While stuff loads below.
_____
---
2/24/16
This plaque in the desert give clear warning about going near the built-to-bomb "town" of Yodaville.
Rugged nature. Oooo-kay.
You might as well just get use to saying it: President The Donald ....
---
2/23/16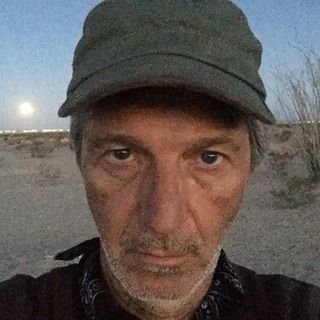 I'm soliciting the Marines to get permission to photograph Yodaville, a town the Corps built about twelve miles from here in the forbidden zone in the open desert for the express purpose of bombing the crap out of it.
Here it is on Google Maps.
Here's a piece in the Daily Mail.
_____
I went out this morning to try to shoot the lunar phenomenon I witnessed yesterday morning when I forgot to take my video camera on my morning hike (see yesterday's post). But the sun rose a bit earlier and the moon set a bit later; in addition there was an obscuring mist on the horizon ... Today's lesson: Be prepared, Scouts.
---
2/22/16
This morning the heavenly bodies were configured in such a way that the full moon was setting in the West just minutes before the sun rose in the East, which caused an eclipse-like phenomenon of La Lune: the orb began vanishing from the bottom up - before it actually reached the horizon. I tried to film it with my iPhone, without luck. Mañana de la mañana I'll go deeper into the desert and shoot it with my video camera.
_____
Somber irony near the Yuma Proving Grounds ...
---
2/19/16
---
2/18/16
When it rains in the Northwest, people go in to get out of it.
In the Southwest, people go out to get in it.
_____
Subtle...
Desert porn.
Drag race.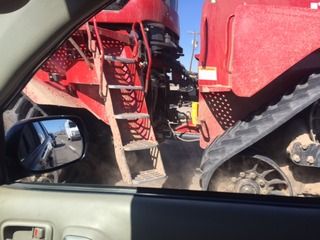 ---
2/17/16
Over the past decade or so, I've been to three of the places the Pope visited in Mexico this week: On Saturday he said mass at the Basilica of Our Lady of Guadalupe, one of the most important pilgrimage sites of Catholicism, where James and I watched people crawl for miles on bloodied hands and knees to worship at an image of Mary that Mexican Catholics believe was miraculously imprinted on a coat in the mid-1500s. (James and I seemed to be the few who realized that God's
painting style closely resembled the 15th Century Spanish masters.) We were heading to San Cristobal de Las Casas in Chiapas, where the Pope spoke Monday, but we were held up by fatigue, paranoia, and sugar cane alcohol. Yesterday the Pope stopped over in Morelia, Michoacán, a staggeringly beautiful colonial city where we spent three dreamlike days, and where we also ended up in the middle of a Zapatista rally and heard the infamous Subcommandante Marcos address the rebels. And today the Pope was in Ciudad Juarez, once known as the Murder Capitol of the World, where I've been a number of times, but stopped visiting after the cabbies refused to give me a ride because they "didn't have permission from the Big Boss."
_____
Regresar al Norte...
Agua camino.
Extinction.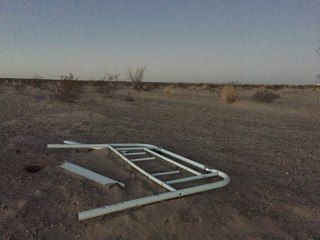 I found my ride back to Spokane.
---
2/16/16
The Mexican border fence. Near San Luis, AZ.
Why the fence doesn't work.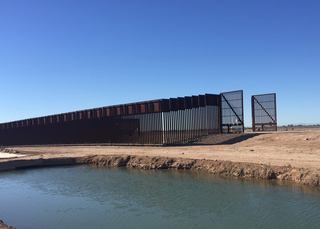 ---
2/15/16
Imagine driving down an old desert road and coming upon this: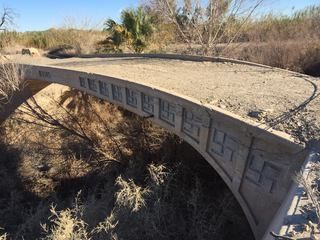 Some research revealed an explanation:
Mystery of Yuma's swastika bridge explored.

---
2/8/16
---
2/6/16
---
2/5/16
James finds a rocket engine.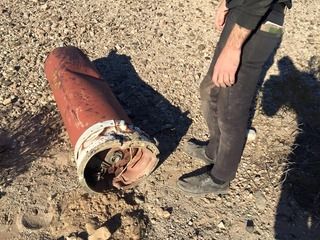 ---
Continue your journey through recent archives of OtherSpokane:
Jan '16
Sept '15 * Oct - Nov '15 * Dec '15 *
May '15 * June '15 * July '15 * August '15
Jan '15 * Feb - March '15 * April '15
Oct '14 * Nov '14 * Dec '14
Aug '14 - Sept '14 * May - July '14 *
Jan - April '14 * Sept - Dec '13 * April - Aug '13
Feb - March '13 * Dec '12 - Jan '13
Oct - Nov '12 * July - Sept '12 * Jan - June '12
2011 * 2010 * 2009 * And beyond...
_____
Please read the OtherSpokane DISCLAIMER
editor@otherspokane.com


Stik Mann's OtherSpokane and all content within
Copyright © 2015, Steven J. St. George
(unless otherwise noted or as obvious
as a dead mouse in a Jell-O loaf.)